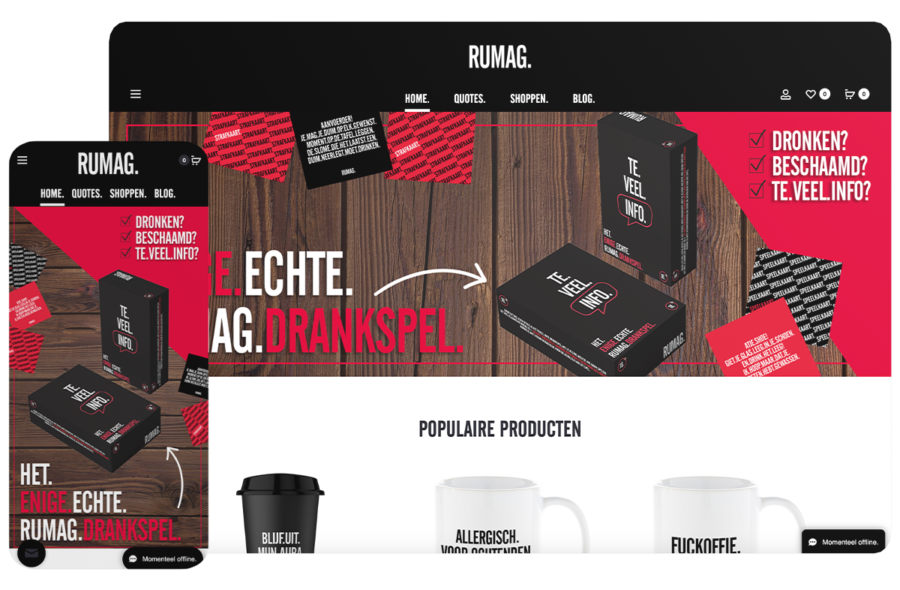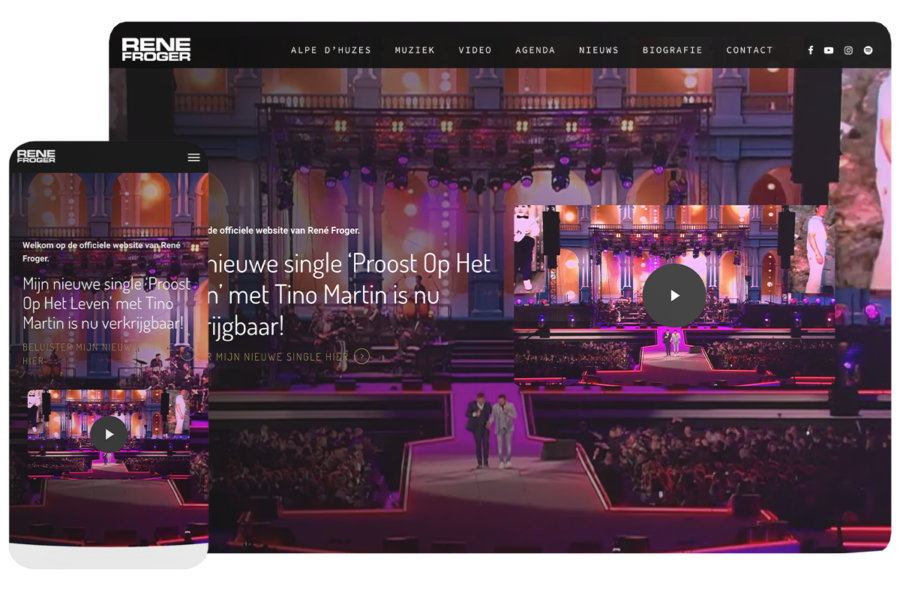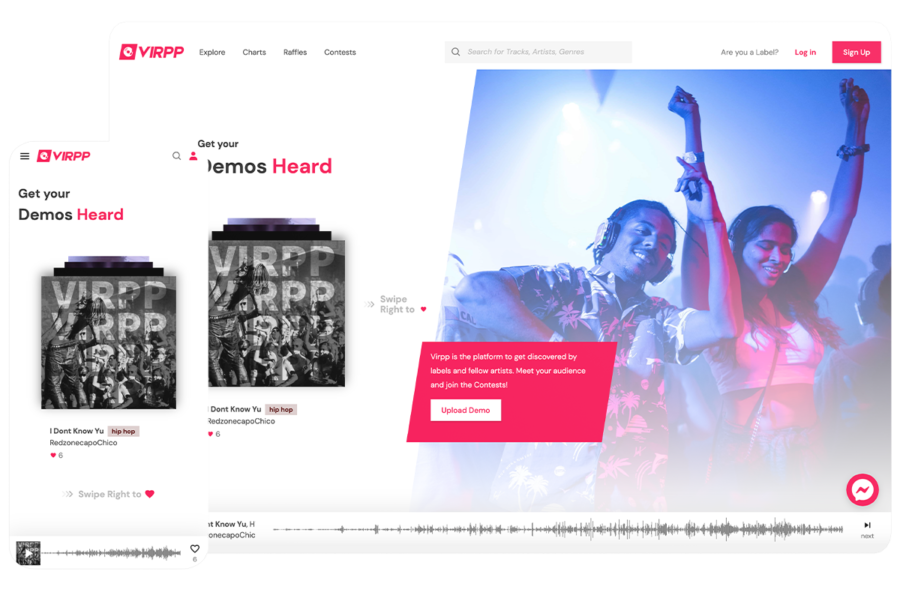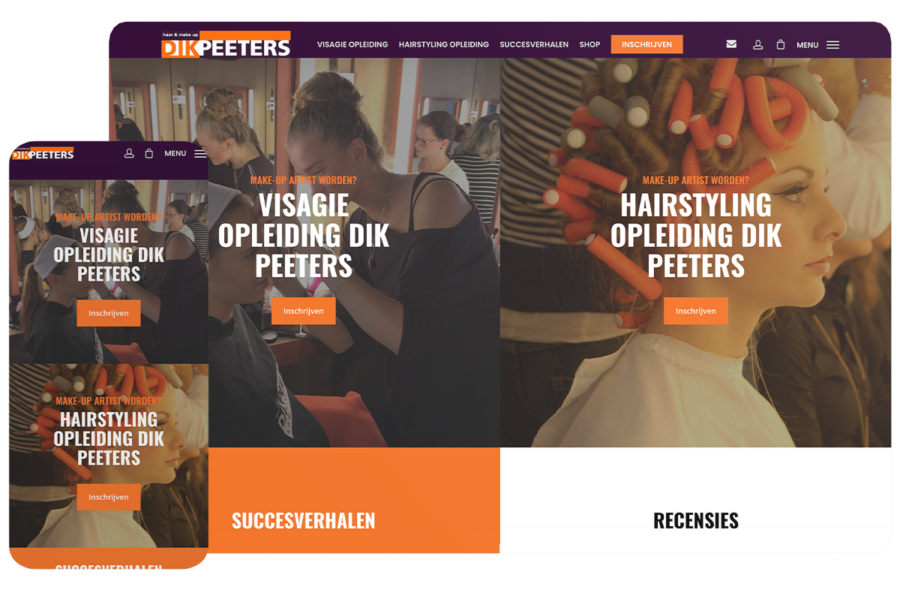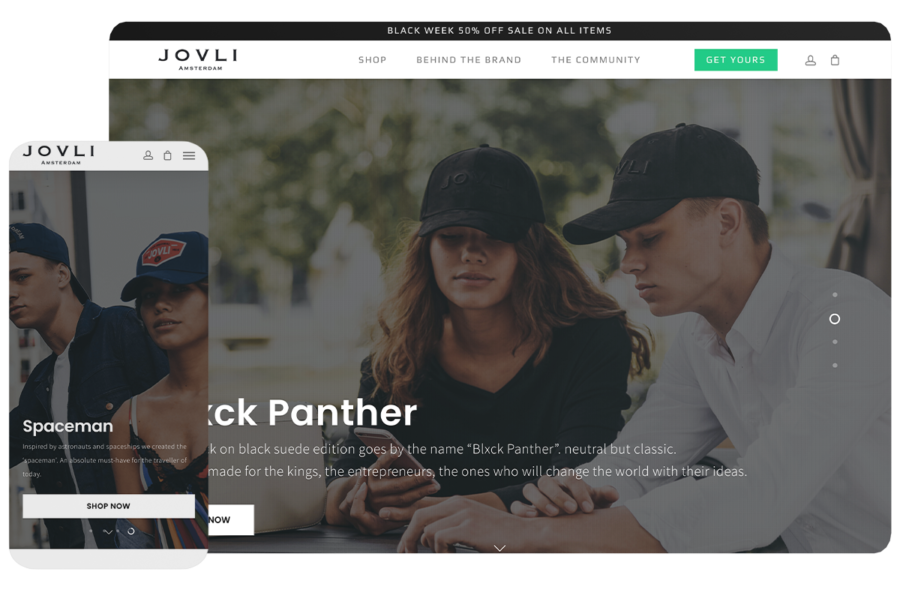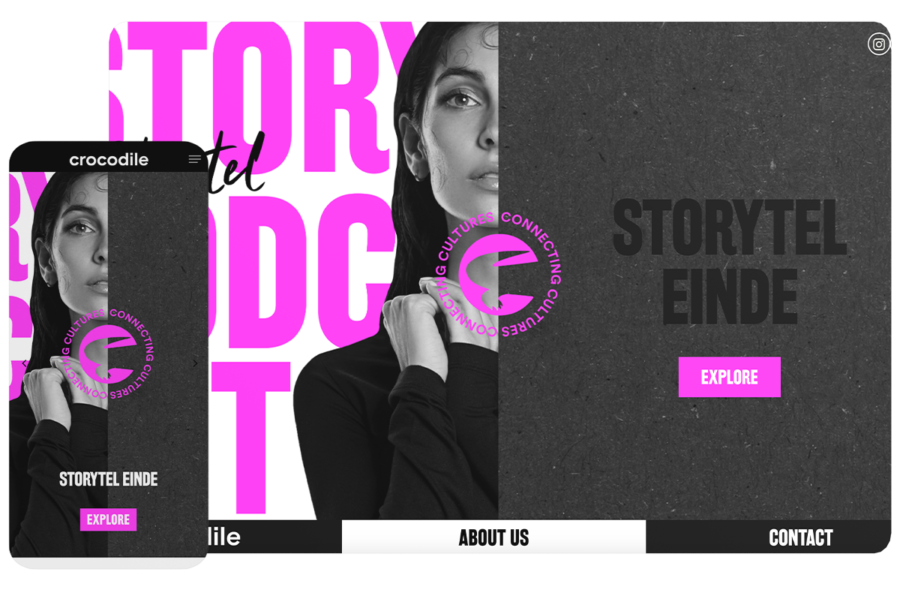 More than
500+

companies were before you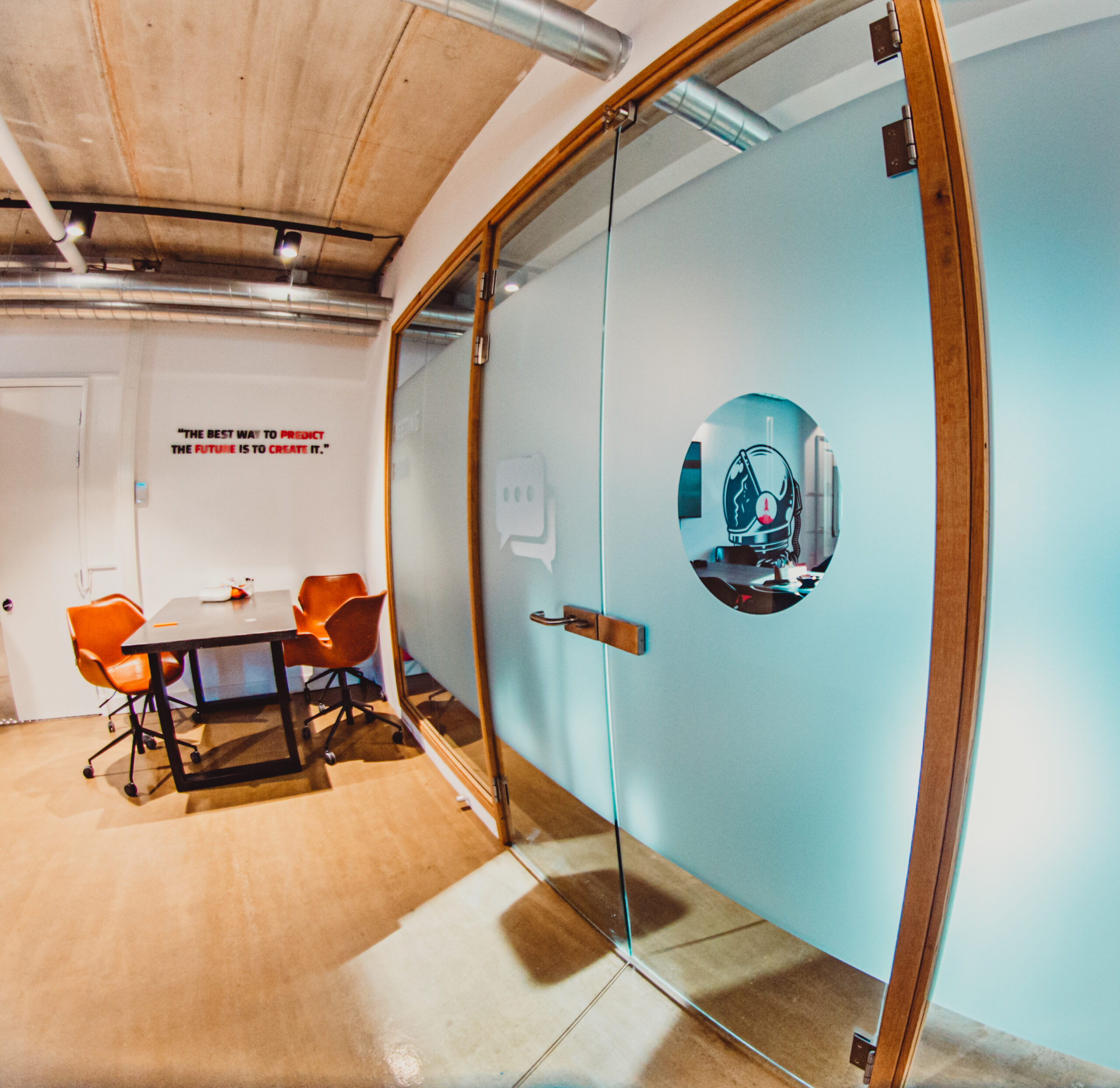 About us
We always give transparent advice. Which platform can you use best? Or does the website need to be custom coded? We ensure that the choices match your company.
The ingredients
What can you expect from us?
"Best internet and digital company I've ever worked with."

Ferdi Buijsrogge

RUMAG/DGI Ventures
Easy to find in search results
User friendly on all devices
All known payment methods
Link with Google analytics
Easy and powerful framework
Always available for questions
Let's talk
1. Plan in a free call
Plan in a free call with one of our experts to guide you with online supplies for your company.
We process your feedback and will proceed researching your company's niche.
What are we building?
2. Decide functionalities
One of our experts will set up the requirement documents with you so we can connect the best infrastructure, tools and people to your project.
How will it look?
3. Design process
In the design proces we focus on the customers and not the company. Together, we dialogue a design with the right user-flows where we can all be proud of.
Start of the building process
4. Development
After the design's approval, the developers take over. We work with scrum and sprints. In the dashboard you can follow the process and contact out experts.
Ensure everything will work optimal
5. Testing
Our products are thorough tested on different browsers, computers and mobile devices. We have experienced testers who will strive for the best possible product to get live.

What do your customers say?
Danny Membre

RUMAG

"De collaboration with YBH is more than excellent. Why? Because they always make you feel understood and make sure to get the job done. And throughout the years I can confidentially say that it'll always end good. And the feeling that it'll be alright is golden to me."
Regilio Blagrove

Wlove / Viral Festival

"The communication with YBH is something I really appreciate. They say what they do and they do what they say!"
Benno de Leeuw

Toppers in Concert / Rocket

"Elk jaar met Toppers in Concert onzorgd het team van Yourbrandhub ons! Super gave content en converterende advertenties."
Rami Wakilah

The Real Estate Agency

"The collaboration with YOURBRANDHUB is more than excellent! They take care of the whole process from A to Z, they listen carefully to your needs, they come up with good feedback and are very flexible. They are a great company for the long term collaboration!"
Get started right away
Website
€

999

From
Modern design
Facebook pixel
Social Media connection
Google Analytics
Mobile friendly
Contact forms
Easy to manage
Findable on Google
Aanvragen
E-commerce platform
Meest gekozen
€

1999

From
Modern design
Facebook pixel
Social Media connection
Google Analytics
Mobile friendly
Instagram Shopping
Easy to manage
Stock management
Login for clients
iDeal, Creditcard, Paypal, Apple pay and more.
Aanvragen
Custom
€

-

On request
Looking for a custom platform?
Aanvragen
YOURBRANDHUB DASHBOARD
Every client receives their own White Label dashboard. Here you have direct contact with our team members and you can keep track of all updates and developments within the project.
Login